We have two community rooms, located on our first floor, that you can make use of 7 days a week.
The largest room can be configured with tables and chairs with a style and formality that will suit uses including formal meetings, training courses and evening classes. A large 58″ screen display and audio is available in the main community room, together with WiFi and wired internet connections throughout the building. The adjacent kitchen facilities can be used to provide buffet and breakfast catering. In its formal configuration the community room can accommodate groups up to 26 in size.
Please note that bookings for the large Community Room cannot be made online.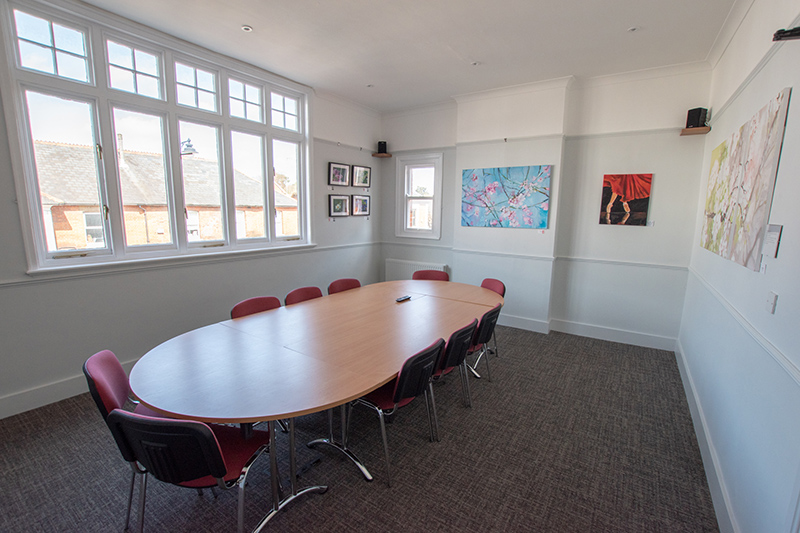 The tables and chairs can be removed to turn the room into a more casual environment, supporting youth meetings, Alpha courses, prayer meetings and the like. The adjacent kitchen facilities provide opportunities to include food in these meetings. In this configuration the main community room can comfortably accommodate 26 seated guests.
Fresh brewed coffee and tea facilities are available in the kitchen facilities as well as a microwave and an electric cooker.  Crockery and Cutlery is available to support large groups.
Attached to our kitchen is a very casual chill-out area. This area can be used as a small dining or hang-out area accommodating up to 20. The décor of this area has specifically been chosen to appeal to a young and casual audience.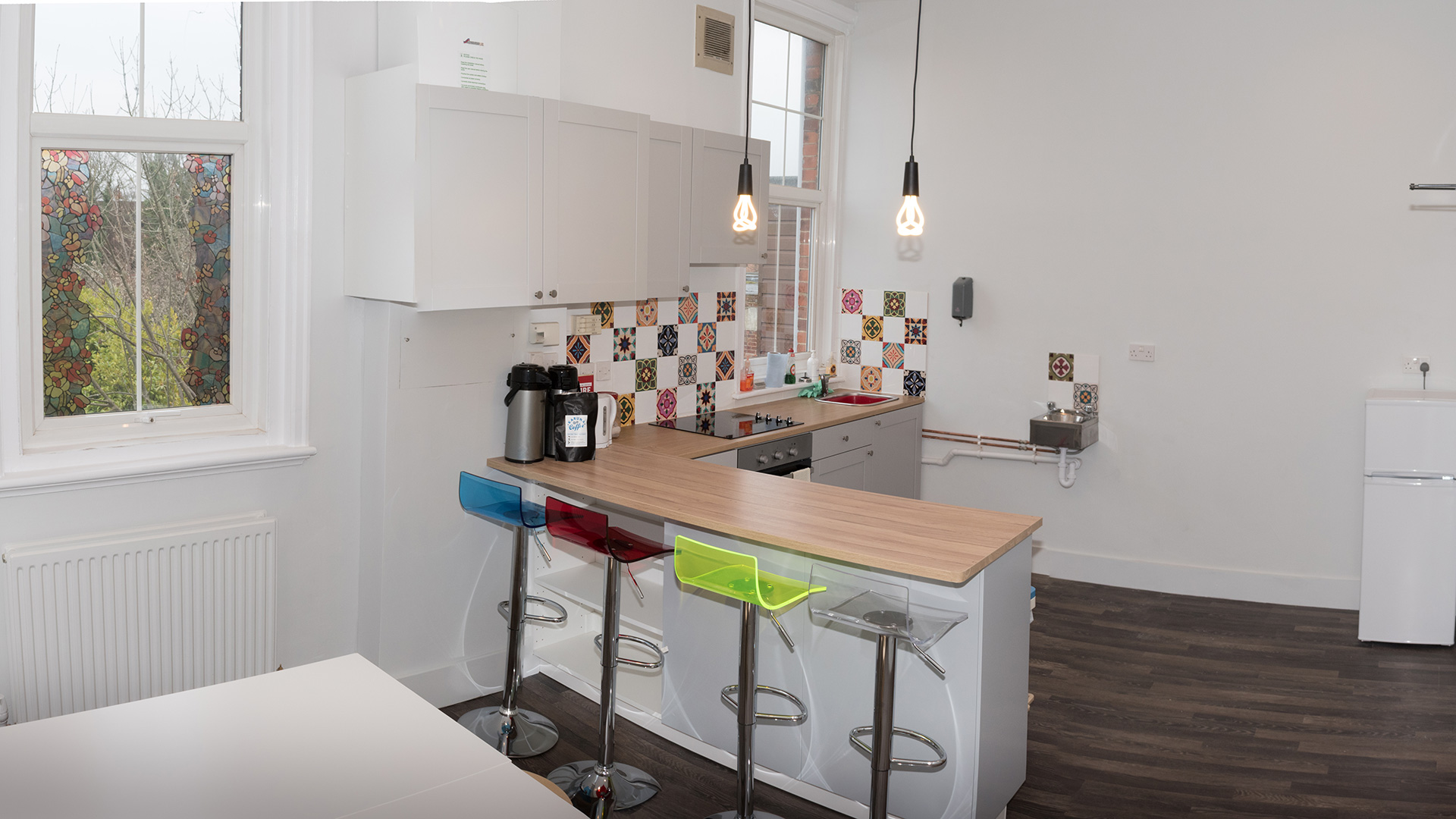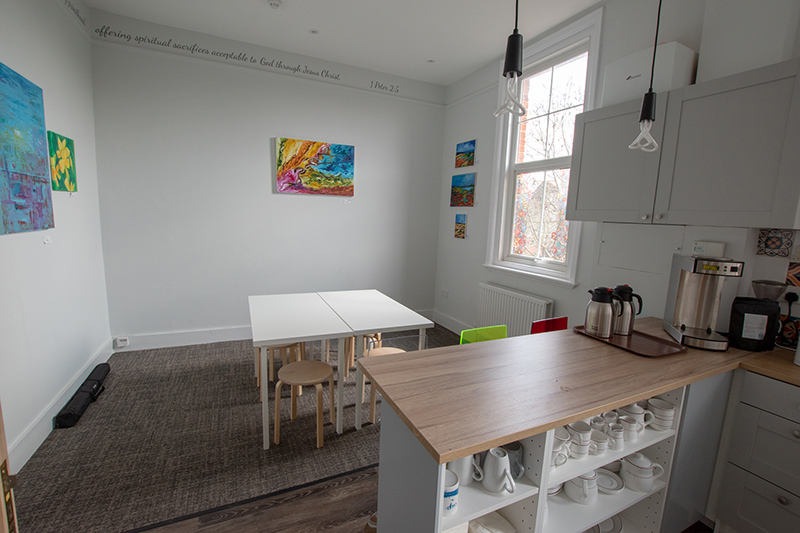 The Kitchen/Diner space can be reserved on its own or with the larger community room to provide a total capacity of 46 guests.
A 2nd floor audio-visual equipped smaller community room is also available for meetings or to use as an office space or break-out room alongside the larger community room. Please check availability of this room for your event if you are planning to use it at the same time as the large community room.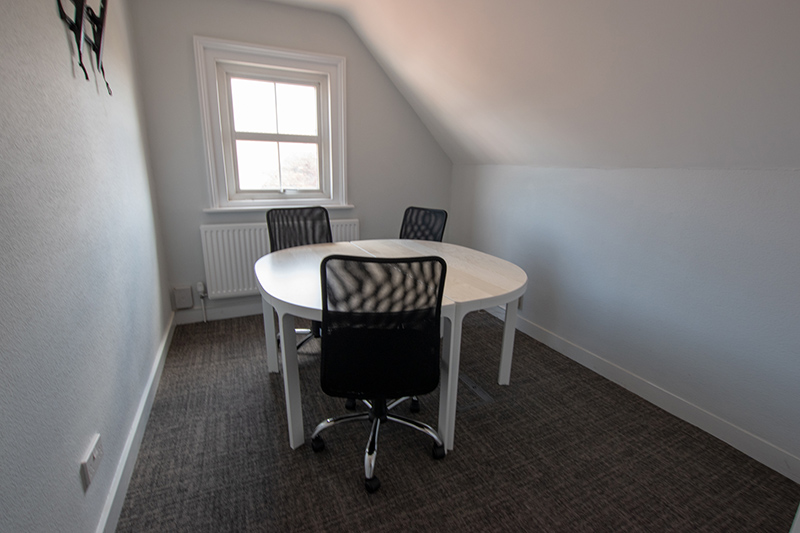 Entrance to the community rooms is via the side of our shop building, with a dedicated entrance.
Facilities are available during shop opening hours and outside shop opening hours, with the support of a key holder.
The community facilities are secured from the other parts of LivingStones Christian Centre. A unisex toilet is accessible at all times on the second floor.
Please note that bookings for the large Community Room cannot be made online.