Located at the rear of the LivingStones shop is a dedicated drop-in space, that will encourage visitors to the centre to stay a while and enjoy a cup of Karuna coffee or Tradecraft tea.
This space is comfortably equipped with a small leather sofa and a couple of pull-up foot stools.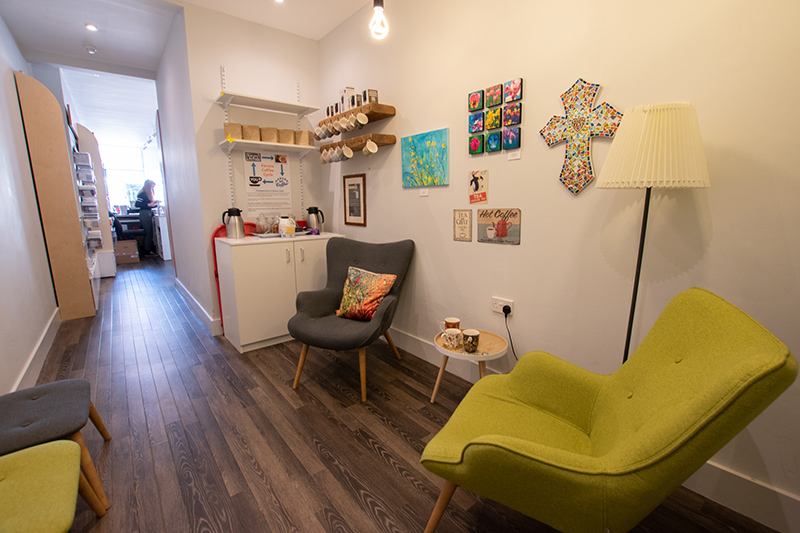 The area is a great place to sit and rest from the busy-ness of Fleet High street, or for friends to catch up over a Karuna coffee. The area can comfortably accommodate 3 or 4 people. For a larger group, or a more private meeting the kitchen/ diner upstairs is perfect.
We hope that people will feel this is a place they can come to share fellowship or receive prayer from the community that are using LivingStones.