Looking for a great gift idea for Father's Day? At LivingStones we have a large selection of gift ideas and resources appropriate for Father's Day. Take a look below to see some of the items available, or pop in to the shop to see more. For latest prices and more information, or if you would like to order something special, please
contact us
. We would be very happy to help you find the ideal gift.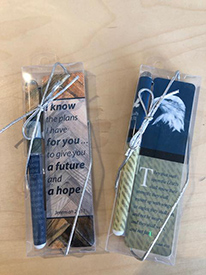 Bookmark & Pen sets I Know the Plans £3.50 Isaiah 40:31 £3.50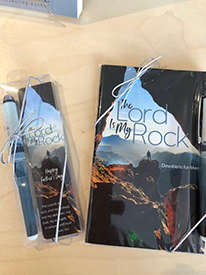 The Lord is My Rock Devotional & Pen £3.99 Bookmark & Pen with Happy Father's Day on £3.50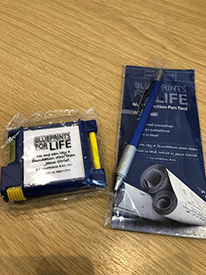 Blueprints for Life
Multi-function Pen Tool
£3.99
Tape Measure with built-in level, pen, post-it notes & belt clip
£3.99
Dad Plaque on Easel Comes with a box. £17.99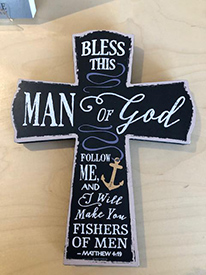 Man of God Cross Can be free standing or hung on a wall. Comes with a box. £7.99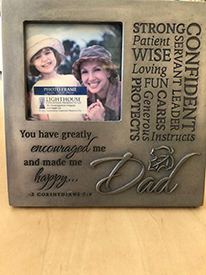 Dad Frame Comes with a box. £12.99
A Dad after God's Own Heart
In
A Dad After God's Own Heart
, bestselling author Jim George shares the basics for how to be a good dad with your kids.
Now £7.99

(RRP £11.99)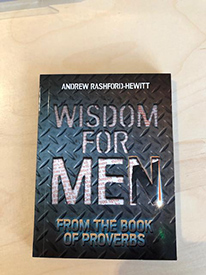 Wisdom for Men from the book of Proverbs When viewed through the eyes of a community worker and church minister, the book of Proverbs becomes even more relevant to men of today. £1.99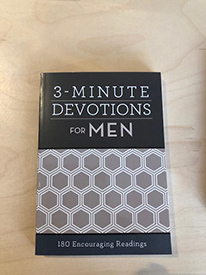 3 Minute Devotions for Men Written especially for the modern man, this devotional packs a powerful dose of challenge and encouragement into just-right-sized readings for men of all ages. £3.99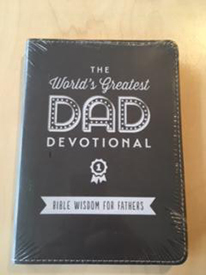 The World's Greatest Dad Devotional Here is a devotional just for Dad – where he'll find the biblical encouragement and inspiration his heart desires. More than 200 readings for dads of all ages. £9.99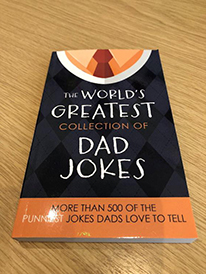 The World's Greatest Collection of Dad Jokes From puns and one-liners to riddles, knock-knocks and long-winded story jokes, dads may secretly (or not-so-secretly) love the groans. Here is a brand-new collection of more than 500 of the very best dad jokes. £3.99
Be strong mug This black mug has 'Be Strong' on one side and 1 Cor 16:13 on the other side which says 'Be on your guard; stand firm; be courageous; be strong.' Not boxed. £7.99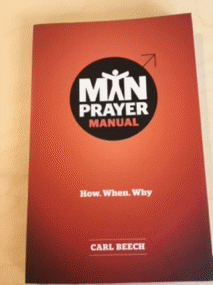 Man Prayer Manual Full of real-life stories and practical tips from Carl Beech. £7.99 Also available 52 Men of the Bible and The Manual Bible reading notes.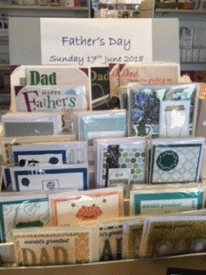 Father's Day Cards Handmade cards by Tracey Anne supporting Foodbank & LivingStones and other assorted Father's Day cards. From £1.80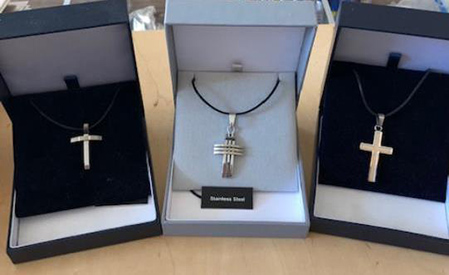 Assorted Stainless Steel crosses £17 each
Pop in to the shop to see our full range of gifts and all latest prices.