The Hot Desk business suite consists of a shared office containing 6 desks that can be booked by the day to work at LivingStones, combined with small and large conference rooms that can be booked for meetings or used as private offices by the day.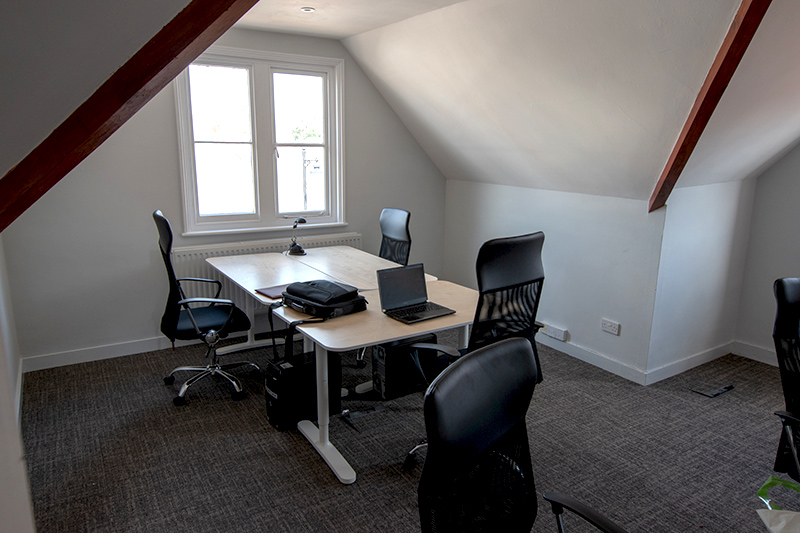 The offices and conference rooms are fully serviced, with WIFI internet connectivity, shared printer and limited lockable personal storage facilities.
The conference rooms can accommodate meetings with up to 4 participants (smaller room) or up to 20 (larger room). Both conference rooms are equipped with white boards and projection facilities.
Cold buffet, catering services can be provided through prior arrangements and tea/ coffee facilities are available through a kitchenette on the first floor.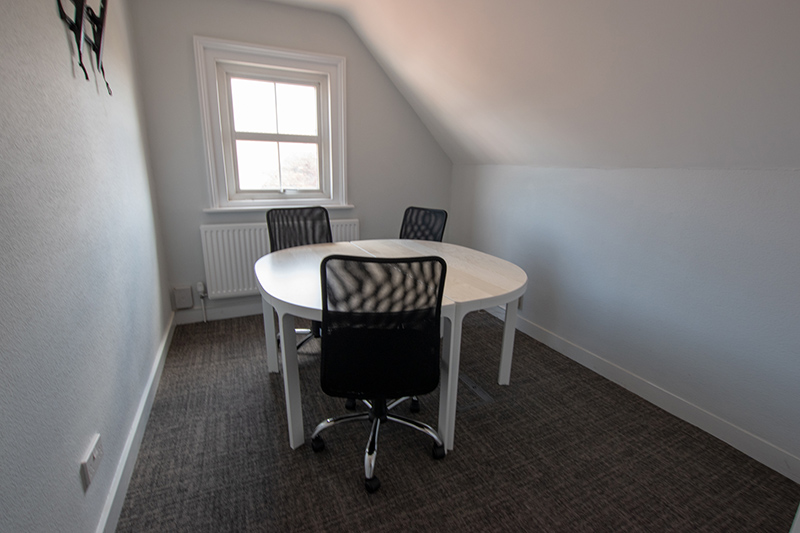 The vision of LivingStones is that a community of Christian business men and women will develop, meeting regularly for mutual support and encouragement and that the office facilities will be widely used by that community when wanting to work alongside other experienced Christian Business people.
Two experienced Christian businessmen have already made a commitment to be regularly working out of the offices and are committed to praying with and giving out of their business skills and knowledge to support and mentor those who would welcome such support.
Please note that there is no direct parking at LivingStones. Parking options are: shown here.